The supernatural folk horror film debuted at Cannes Film Festival. This looks completely unhinged an I can't wait to see it. 🐑
Variety reviewer Jessica Kiang described the film as a, "a slow-burn contemporary folk horror that beds a ludicrous central twist so deep in damp Icelandic austerity you can almost believe it." Read the full review here.
"Lamb" will be released October 8. Watch the studio's official trailer for the movie below:
Director: Valdimar Jóhannsson
Produced by: Hrönn Kristinsdóttir, Sara Nassim, Piodor Gustafsson, Erik Rydell, Klaudia Smieja-Rostworowska and Jan Naszewski.
Made by: A24 Films (who also made Midsommar and Hereditary)
Release date: October 8, 2021
A24 offers a very ominous synopsis:
"A childless couple in rural Iceland make an alarming discovery one day in their sheep barn. They soon face the consequences of defying the will of nature, in this dark and atmospheric folktale, the striking debut feature from director Valdimar Jóhannsson."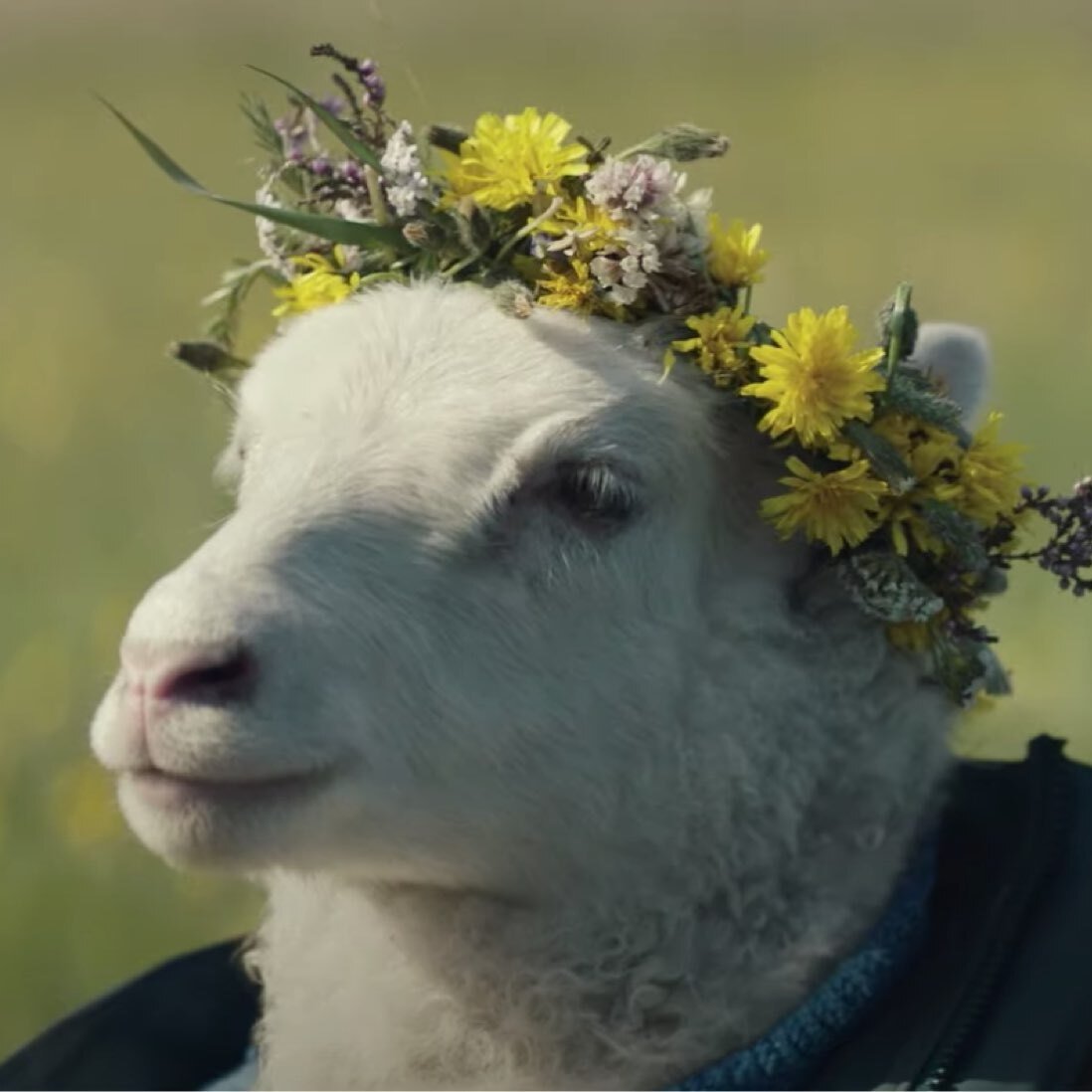 Other notable horror films by A24:
⚰️ The Book Bruja, resident curator – Archives of the Afflicted, participates in Amazon Services Associates Program, an affiliate advertising program designed to provide a means for horror fans to earn commissions by linking to Amazon. In more human terms, this means that whenever you buy a book (movie, poster, collectible, etc) on Amazon from a link on my site, I receive a very small percentage of its price, which goes straight back into supporting my horror collecting habit. ⚰️ Thank you!